Denver Rails -The Railroads of Denver and the West
IMAGES OF RAILROADING IN AND AROUND DENVER & THE WEST
COLORADO

BRIGHTON
CHEYENNE WELLS
COLORADO SPRINGS
COMMERCE CITY
DENVER
GENOA
GREELEY
HENDERSON
LA JUNTA
LA SALLE
LARKSPUR
MEAD
NA JUNCTION
ORDWAY
PUEBLO
SEDALIA
TOWNER

ILLINOIS
KANSAS

GARDEN CITY
SCOTT CITY
SHARON SPRINGS
IMAGES FROM BNSF YARDS

Parallel to I-25 and cornered in the I-27/I-70 interchange are the BNSF yards in downtown Denver.
Like your model railroad when you were a kid, a string of cars have rolled over on a tight curve putting some in the creek, others into a building on 5/13/2004
A car has fallen against a building and caused some damage.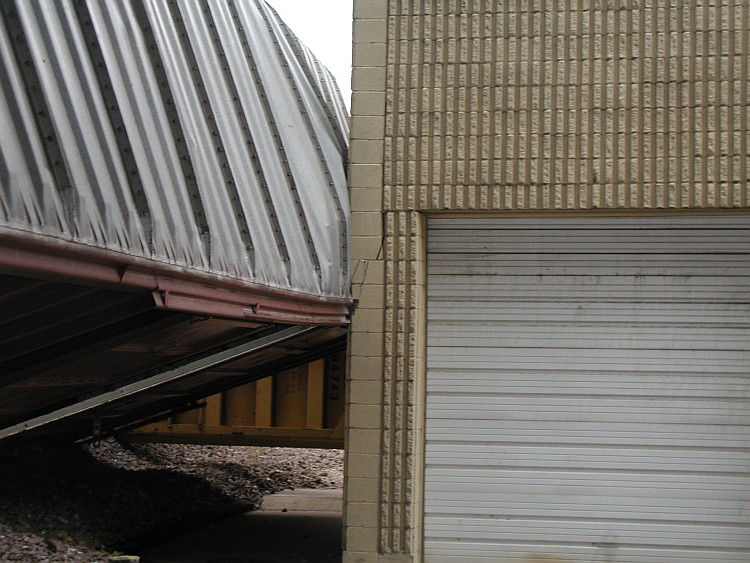 A closer look at the impact.
Some stacked lumber cars also went on their side.
Doesn't this scene remind you of your model railroading days. Somehow the cars always stayed coupled.